Visitation Community
Helping Immigrant Families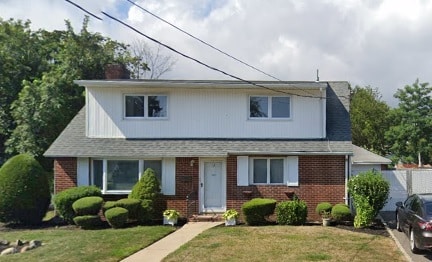 Recognizing the challenges in her community, and committed to uplifting lives, Sister Flor Buruca, OP established Visitation Community (VC) in August 2020. A ministry of the Sisters of St. Dominic, VC is located in Copiague, NY, and provides immigrants in the surrounding communities with food, emergency supplies, rent assistance, clothing, PPE, and transportation to services, job opportunities, language literacy classes, and medical appointments.
A place of welcome and outreach, VC also offers short-term housing for immigrant women and children on Long Island.
Visitation Community's mission has evolved to include a strong outreach in services to the Hispanic immigrant community.
Sister Flor travels to where she knows people are in need of food, clothing, and the many necessities of life. It is the people who are limited in transportation or funds to get to food pantries that she is able to reach with her heart and hands.
The immigrants served are recent Central and South American refugees, very poor, and lacking English language and job skills.
For more information about the Visitation Community please contact: