Dominican Village
Dominican Village is a not-for-profit, non-sectarian, rental retirement community and assisted living residence.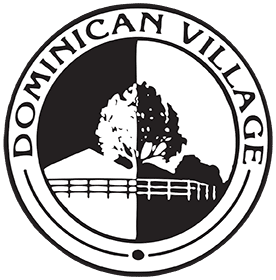 The mission of Dominican Village is to provide a supportive environment where the sacredness of life and the dignity of each person are held in the highest regard.
Besides opportunities for socialization, residents enjoy a variety of programs and services that foster independence and promote physical, mental, emotional, and spiritual health.
Dominican Village operates from a social model rather than a medical model. Hence, the motto, "When you're here, you're home." 
Residents and staff are known by name. With outstanding programs, services, and amenities on a sprawling 13-acre campus, the residence caters to the diverse needs of each resident while ensuring all feel welcome, secure, and at home.
For more information about Dominican Village, please contact:
Learn more about Dominican Village from some of its residents: