The call to Religious life, an initiative coming from the Father to those whom he has chosen to respond with complete and exclusive devotion, asks persons to dedicate their lives unconditionally. Placing all things in God's hands, the Sister of St. Dominic of Amityville lives her vowed commitment.

A People Made One, 1984
Early Religious Life formation is a time for a woman to measure her dreams and desire to serve God; to see herself as part of the Dominican Life in prayer, community, study, and mission. Vowed membership is open to Catholic women who desire a deeper relationship with God; possess a passion for Dominican mission; share Jesus' love and compassion for the poor; have a commitment to peace and justice; embrace the vows of poverty, consecrated celibacy, and obedience in community.
If you are discerning a call to the vowed life, please contact:

Interpreting the Calling: Sister Marenid Fabre, OP
As the Promoter of Vocations for the Dominican Sisters of Amityville, Sister Marenid Fabre, OP is inspired by her own history with the Congregation.
Born in Puerto Rico and attending Holy Rosary School in Yauco, Sister Marenid was educated by the Dominican Sisters of Amityville. During college she became engaged to be married. Then, in her senior year, she attended a retreat called "Face to Face with God." She returned home with the call she had so fervently awaited as a little girl. The decision to enter the convent was difficult for both Marenid and her fiancé, but together they came to understand the grace of God's will for each of them.
It is the first time that a Sister from Puerto Rico has assumed the role of Promoter of Vocations in Amityville. Sister Marenid, a perfect fit for her new position, understands that the joy of being a Dominican Sister is a universal language of the heart.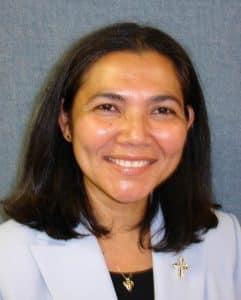 Sister Testimonial: Sister Flor de Maria Buruca, OP
"It was the Sisters' joyfulness, hospitality and prayer life that first attracted me. I remember coming into the Congregation not knowing the Sisters and their smiles and kindness made me feel home and accepted. Being a Dominican Sister today, I have learned a lot about myself and those to whom I minister."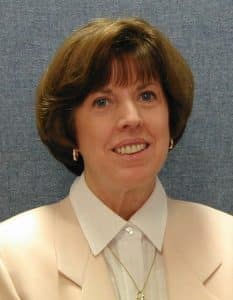 Sister Testimonial: Sister Maureen Chase, OP
"I was blessed to have been born into a loving family where our Catholic Faith was an important part of our lives. My parents sacrificed to send my siblings and myself to St. Catherine of Siena School in St. Albans. It was a wonderful place to grow up. The Sisters who taught us were joy-filled and loving women as well as skilled teachers. Through them, God touched my heart and my vocation was born. I felt the tug to become one of these special women – but I also wanted to be a wife and mother. I struggled with the decision for some time and finally decided to give religious life a try, knowing that if it wasn't where God was calling me to be, I would know soon enough. As I reflect on my life as a Sister of St. Dominic, my heart is filled with gratitude for the gift of community and for the privilege of having been able to celebrate God's loving presence in the lives of all those I've met through my ministry in education and in healthcare. It's been 55 years since I said "yes" to God! I have been truly blessed."