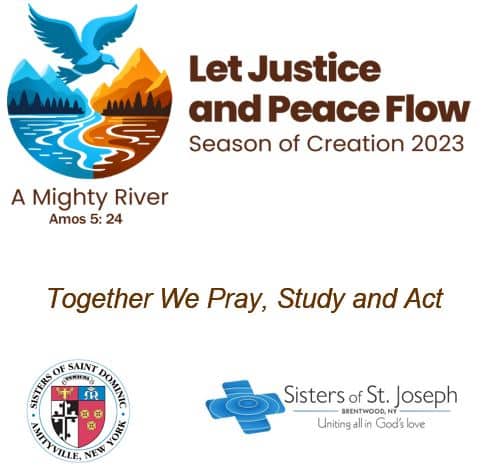 Feast of St. Francis of Assisi
Finale: Closing Celebration of 2023 Season of Creation Earth Liturgy
Collaboration of the Amityville Dominican's Earth Focus Group & CSJ Office of Spirituality
Preacher: Diane Morgan, OP
Date and Time: Wednesday, October 4th at 4 pm
Location: Sacred Heart Chapel, Brentwood, NY, and via Livestream. Transportation details to follow.
Information and registration can be found at this updated link.
Join us for the culmination of the Season of creation to celebrate God's creation, as all living beings, land, air, and water give praise to the Creator. We gather to celebrate and give thanks to God and commit ourselves to protecting Earth, our common home.
Suggested Offering: Free Will
Visit the We Move Forward Together website for more information.
Dominican Month for Peace 2023: "Committed to the Amazon" In this Dominican Month for Peace 2023, we would like to invite you…
more
Lessons and Carols Join us for this traditional celebration of sacred readings and sacred songs. Date and Time: Sunday, December 10 at 3…
more