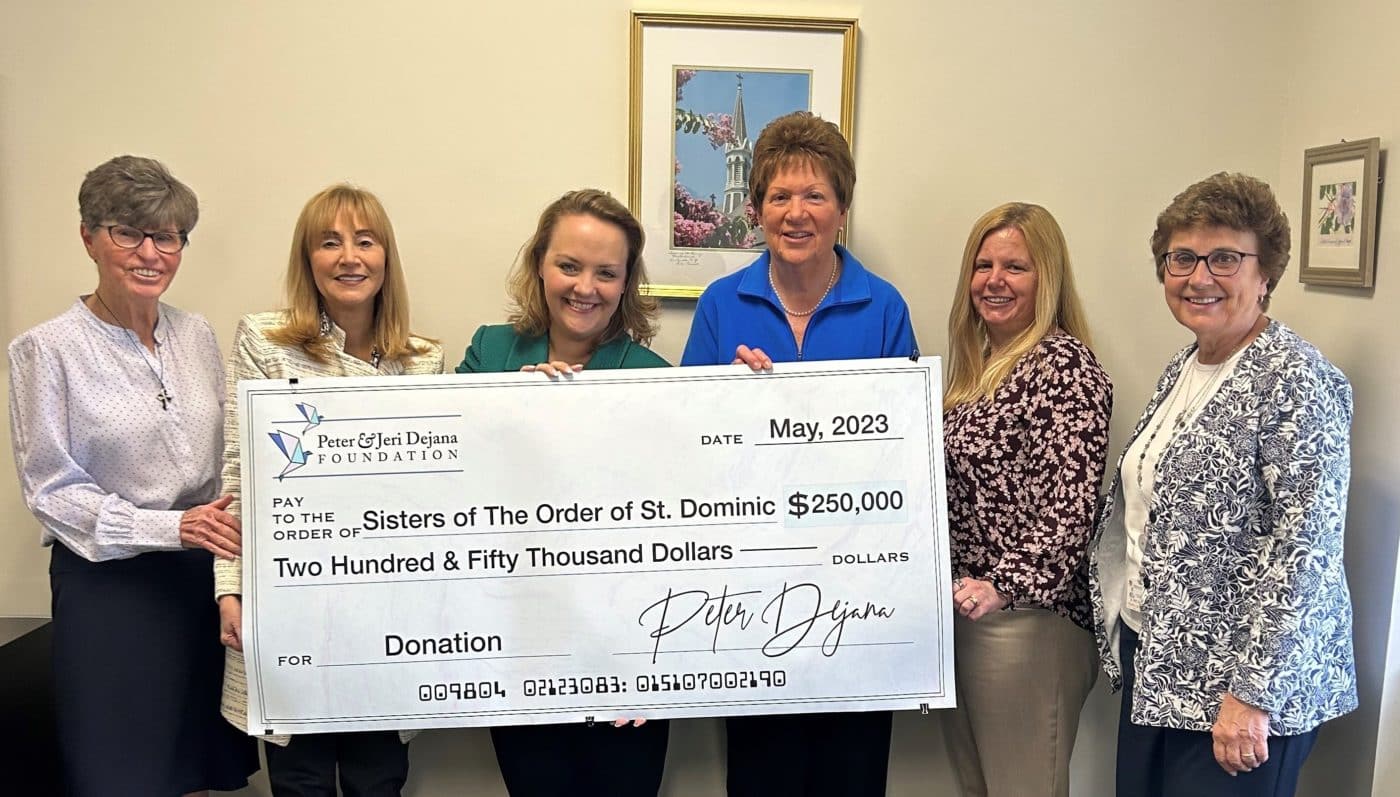 The Sisters of St. Dominic recently received a $250,000 grant from The Dejana Foundation. This generous donation is earmarked for the renovation and modernization of two elevators located at the Motherhouse in Amityville, NY.
It is imperative that these elevators always function properly. They are essential not only to our elderly sisters, many of whom are in wheelchairs or have disabilities that make going up and down stairs unsafe, but also to our dietary, housekeeping, and maintenance staff, who deliver food and other necessities daily. The elevators are likewise critical to our nursing staff and paramedics who need to arrive quickly and if necessary, transport a sister to the hospital without delay.
We are so very grateful to The Dejana Foundation, and all our loyal benefactors who have helped raise funds for this critical project.
About The Dejana Foundation
Peter and Jeri Dejana have been extremely generous donors over the years, giving to many different local and regional organizations. In 2011, they decided to formalize their generosity by establishing the Peter and Jeri Dejana Family Foundation. Its focus is on organizations that offer quality services to a broad range of residents in their communities.
This July, Molloy University students, alumni and staff, along with several Dominican Associates journeyed to Kermit, West Virginia to visit the Big…
more