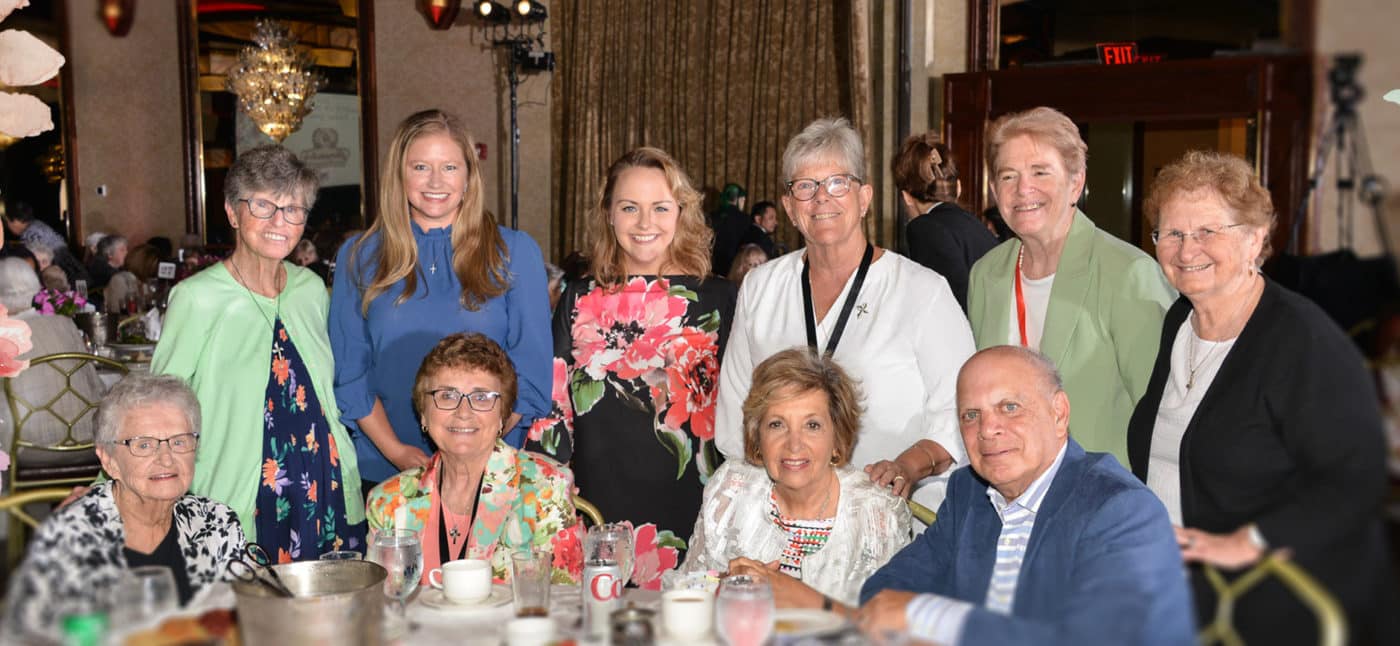 The Sisters of St. Dominic of Amityville, N.Y. hosted their 22nd annual Beauty of the Spirit Event at the Crest Hollow Country Club in Woodbury, NY on Wednesday, June 28, 2023. Master of Ceremonies and Catholic Faith News Anchor, Jackie Lukas welcomed more than 350 guests and helped raise over $80,000 for the Congregation.
Guests enjoyed fantastic raffles and prizes, as well as an inspirational lecture from keynote speaker, S. Jeanne Clark, Founder of Homecoming Farm.
To view photos from the event, click here.
For more information or inquiries regarding next year's Beauty of the Spirit Event, please contact Mary Fuchs at mfuchs@amityop.org.
This July, Molloy University students, alumni and staff, along with several Dominican Associates journeyed to Kermit, West Virginia to visit the Big…
more