75th Jubilee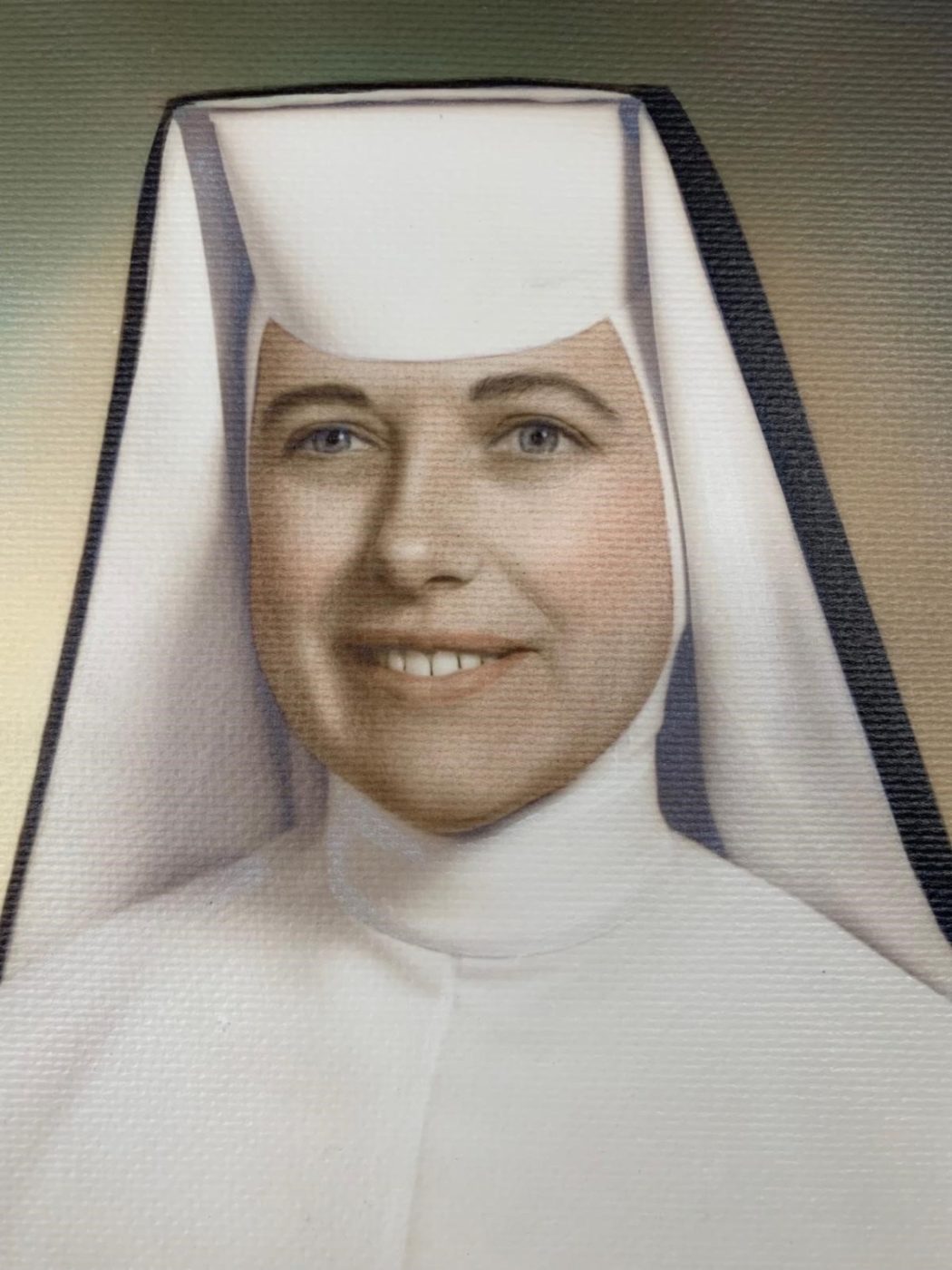 This year, Sister Margaret Schmit is celebrating 75 years as a Sister of St. Dominic of Amityville.
When Sister Margaret, 94, was younger, it wasn't the Dominican Sisters who captured her heart — it was the Little Sisters of the Poor. "I was very interested in the Little Sisters of the Poor," said Sister Margaret. She spent so much time at their homes volunteering, people would say "you should take your bed down there!" She would sort clothes in the laundry area, or give out trays, or feed the residents in the dining room. "Some of my friends entered the Little Sisters of the Poor," she said.
There was a tradition that if the sisters put your picture in front of a statue of St. Joseph, you would enter that order– but Sister Margaret never gave them a picture. It was as if she knew her future awaited her elsewhere.
As a School Supervisor for about 35 schools in the Brooklyn Diocese, she was a listening ear for many principals. "Working in Teacher Personal was exciting," said Sister Margaret. "Listening to the stories of the soon-to-be teachers was interesting. Trying to encourage them to embrace the realities of teaching was challenging." S. Margaret did not hire the applicants, but she was always available for consultation.
"In my heart, I always wanted to be Dominican," she confessed. While attending St. Michael's in East New York and Dominican Commercial, she fell in love with the Dominican sisters. "I have known Sister Francis Dominici since 1940, and she taught me in the eighth grade and high school. I have known her for many years." S. Margaret loved her saying "She just loved God. She did not preach him: She lived him. There was something about her that was magnetic to me. She showed me that being a sister, you could be a person with feelings and love for God." Sister Margaret entered the Novitiate in 1947. In 1948, she was invested and given the name Catherine Regina. She was professed in 1949 and spent the next ten years teaching in Good Shepherd School in Brooklyn. As a Dominican, she embraced the world of education! For 55 years of ministry, she served as a teacher, a guidance counselor, a principal, and a Supervisor in the Education Office of the Diocese of Brooklyn.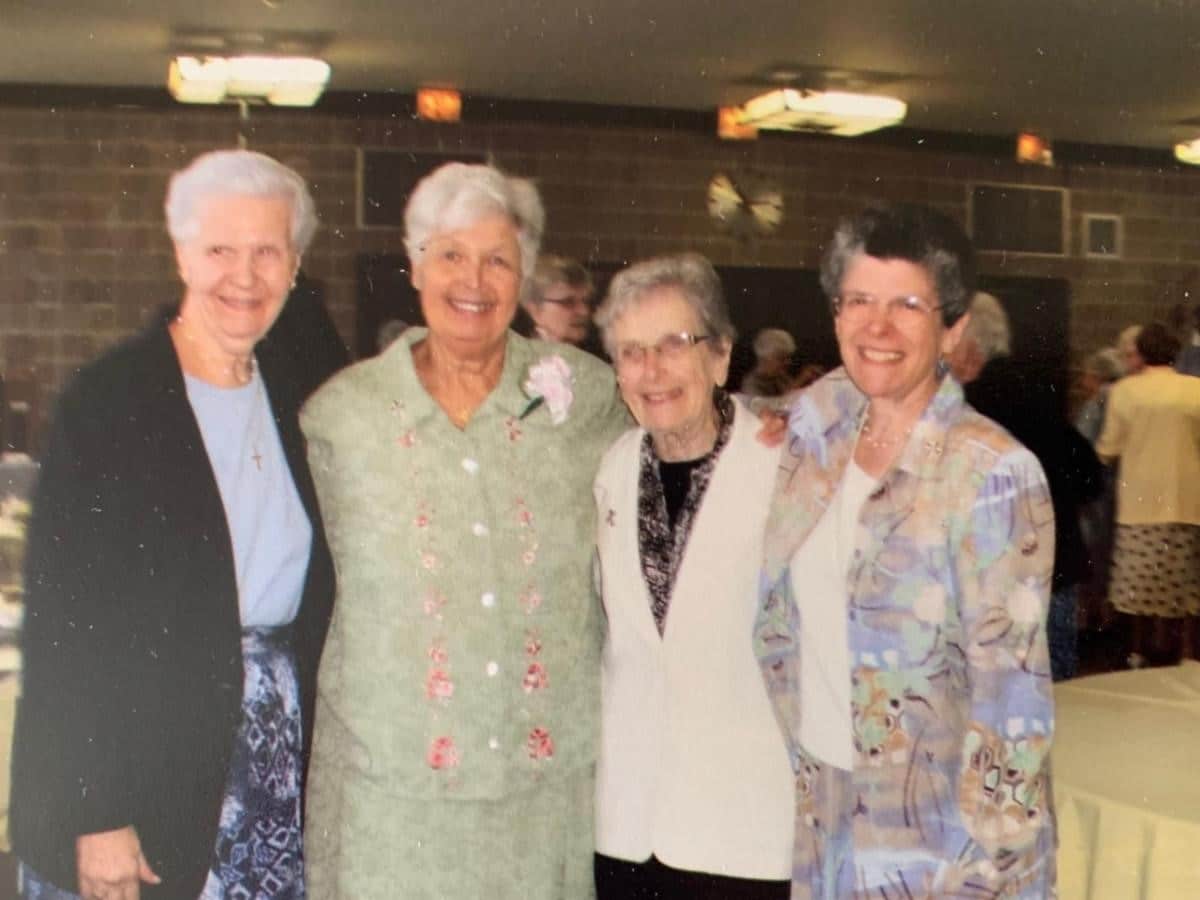 During each ministry, she grew from the experience. "When I was teaching, I enjoyed it," she said. "When I went to the next opportunity, my vision expanded and I enjoyed that too. It was all just a mind-boggling and opening experience. God was so present." Committee work was part of her life, in both the religious community and parish. She served as board chair at Mary Queen of Heaven Academy in Brooklyn and on the board of Molloy University in Rockville Centre. She volunteered as the secretary's assistant in the rectory at Mary Queen of Heaven in Brooklyn. For more than 50 years, she served as a Eucharistic Minister and Lector.
In her life, she has always trusted God and has had a special devotion to St. Joseph. When talking about him, her face lights up. " I love St. Joseph, he's my guy. Anyone who really knows me, knows my devotion to St. Joseph," said S. Margaret. "I just talk to him. I know he's not God — but he's got a direct line to him!" She recalls her youthful days with the Little Sisters of the Poor in Brooklyn, a begging order. "I have seen them down to the last potato, and they would put that potato in front of the statue of St. Joseph and bushels would come! They had such a simple trust in the power of St. Joseph, the father of Jesus."
In those times, S. Margaret was inspired by the sisters and other heroes as well. Her parents top the list! "They were inspirational," she said. Her father Charles of German descent was educated by our Dominican sisters at Most Holy Trinity on Montrose Avenue in the 1890's. Sister Margaret recalls his speaking about Sister Hortulana. Her father had a strong faith and was a member of the Third Order Franciscans for more than 50 years. He petitioned the Bishop of Brooklyn to start Nocturnal Adoration in St. Michael's in East New York. With only a sixth-grade education, he established three parish Credit Unions. He enjoyed reading and writing letters, especially to his elected officials.
"And my mother Mary of Irish descent was a gentle woman, a great listener who was strong in her faith," she said. "She was an enabler. My father did all he did because of her dedication and love for him and us– her children." Ginny, Sister Margaret's older sister by ten years, was her 'wanna-be.' "When I grew up, I wanted to be just like my sister," she said. "She could do no wrong in my eyes." Her younger sister Terry (by 20 months) was her playmate and best friend. This year, she has reflected on her 75-year journey as a Dominican Sister. "I love being a Dominican" living by the motto "To praise, to bless, to preach." In the spirit of humility, after 94 years, she said, "I'm still in the making, I'm not a finished product until You (God) close my eyes."
Our very own S. Ave Clark has written a new book "Advent~Christmas: A Pilgrimage of Light." "The Advent~Christmas season is a pilgrimage…
more